Aadpri Ophthalmic Company is an international specializing in contract manufacturing, supply and export of finished Ophthalmic, pharmaceutical products that cater to healthcare needs across the world.
Many business start-ups begin their journey with a desire to step into the broad shining market with an apprehension to survive. Some sail through the ups and downs of time, whereas some get drowned. The quality to survive, the competition to face, and establishing them as a brand is never an easy goal. The guru mantra to escape all the worries and hassle is to opt for a renowned and well-versed contract manufacturing. Nowadays, this trend is earning a lot of fame and popularity. Contract manufacturing is a well-known business model in which a company hires another company to produce components, assemblies, or the ultimate goods. It appears as outsourcing, where a contract manufacturer enters into business conformity with an additional company for manufacturing the necessities over an exact epoch.
Contract manufacturing enables many start-up firms to advertise their goods without investing capital in managing a factory. Companies can dream of anything, get it manufactured easily, and start endorsing it for sale with contract manufacturing organizations. Contract manufacturers provide a huge amount of benefits in Intra Ocular lens (medical devices), Pharma. Production in the Intra Ocular lens (medical devices), Pharma. Field demands a lot of research, finding, development, testing, producing, marketing, shipping, and selling, which is generally a costly process as the products and the raw materials, chemical used in the Intra Ocular lens, Pharma industry bear a lot of expense.
Opting for a patron with a trusted contract manufacturer provides a wide range of benefits for an organization, like cost savings, scaled-up production, bolstered quality control, risk mitigation, and efficient management of resources.
Contract manufacturer organizations allow companies to focus on growing their business without allocating time and resources to logistics and other day-to-day aspects of manufacturing.
CMOS does not even fulfill supply chains. Rather capable ones can provide insight and guidance to optimize the organization's product design for manufacturing, end-user satisfaction, and sometimes even keep assembly projects on track.
Companies do not bear the cost of production facilities, equipment, skilled staff, marketing, or transportation which reduces a huge share of capital investments
Contract manufacturing organizations build trust for sustainability and assurance of growth at their risks.
Skills possessed, polished, and updated by CMOS at every level are generally used by the associated companies.
Contract manufacturers have numerous clientele and manifold manufactured goods portfolios. They generally get an advantage from economies of scale.
Contract manufacturing eases corporations to focus on their fundamental competencies and commercial management. Generally, most CMOS offer end-to-end services, stating that they handle the all-inclusive progression from start to finish.
AADPRI OPHTHALMIC COMPANY., the best contract manufacturers of pharmaceutical
AADPRI OPHTHALMIC COMPANY is one of India's unique, promising, and leading Contract manufacturing Pharma companies.
Its services and commitment are worldwide known and acknowledged. The name has contributed to the (medical devices) pharmaceutical industry by contributing a major share of medicines and serving mankind with perfection and excellence.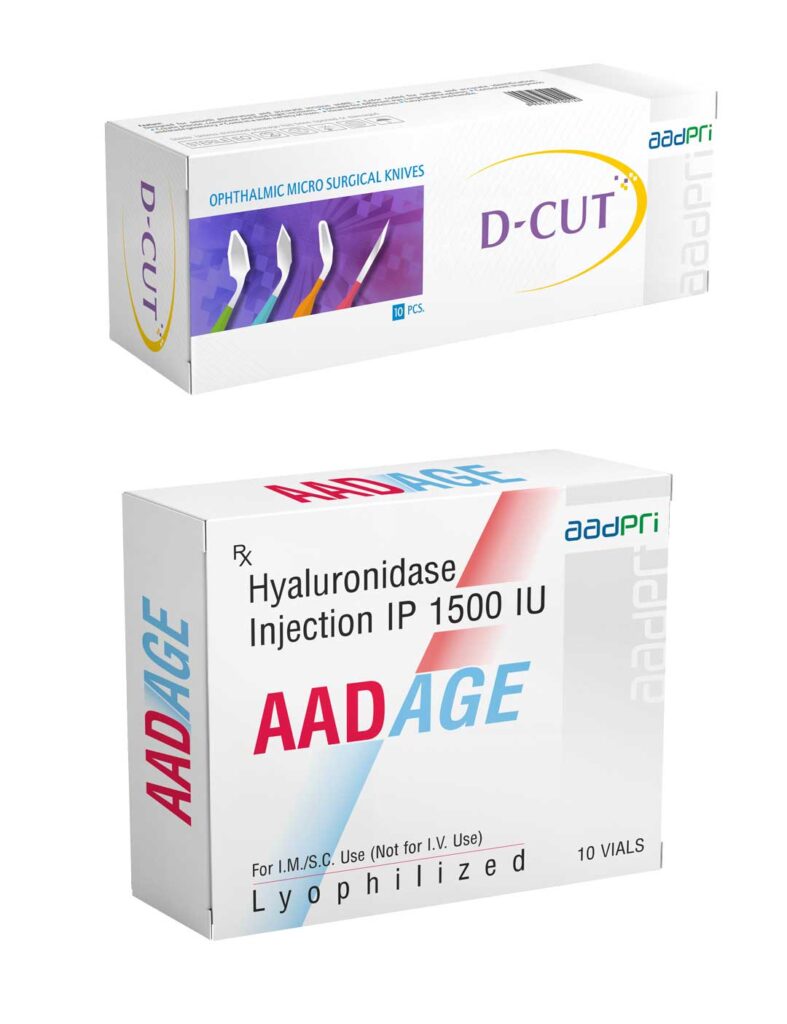 Aadpri Ophthalmic Company state of the art facility designed in accordance with the highest level of compliance standards of regulatory agencies like STATE FDA ISO, CE, GMP, GLP, FIEO, GSTIN, IEC, GS1, These certifications will allow Aadpri to be positioned substantially on the Global Map.